Products & Services
Client Testimonials
"I am especially impressed that I communicate with human beings vs. dealing with telephone recorded systems AND that the very timely responses to my needs (often report[s]) result in emailed reports w/in a minute or two. I couldn't ask for quicker turn around time ... !!!!!!"
Corporate Payroll Manager - 12/15
PayrollForward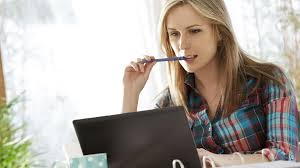 PayrollForward provides extensive Payroll and HR functionality in a single application to eliminate dual data entry or the need for integration. As an online application clients have access to payroll and HR anytime/anywhere. PayrollForward provides quick, easy and accurate payroll data entry allowing you to take control of your payroll and Human Resources. Data is never purged, making retrieval of information from past years a breeze. Best of all, you will enjoy personalized service working with your Assigned Customer Service Representative !

At Harpers we pride ourselves on being flexible in meeting our customer's needs. There are times when the best way to truly help a client is to be on-site. When that time comes, we're there for you.

COMPLIANCE

Organizations today face more challenges staying compliant than ever. Payroll tax filing, ACA reporting and filing, and wage garnishment processing are ever changing, time consuming and expose companies to tremendous risk. With Harpers you can rest assured that your company will be compliant with the most up-to-date reporting requirements. In addition to our full service Tax Department, clients can opt to speak with our HR Helpdesk for guidance on all matters of HR.

DOCUMENT STORAGE

Today's business environment requires employers to store more employee documents than ever. PayrollForward has it covered. Whether it be I9's, W4's, Employee Reviews, non-competes or company policy sign offs, store as many documents as you like at the employee level for easy retrieval. And because PayrollForward is web based, you will have access to these documents anytime/anywhere with authorized permissions.

REPORTING

Among the many intuitive features of PayrollForward, the report writer becomes a "can't live without" item. PayrollForward allows custom reports to be generated easily on demand by payroll and HR. You will be able to write reports on the fly and export to any Microsoft application: Excel, CSV, Word etc. It's as easy as: point, click and simply select the "Excel Button" to drop the data into Excel. All fields are available to easily be included in any report. Cross year reporting is a snap; simply select the desired date range and it's yours. Want to review your payroll batch after you have entered it but before you send it in for processing? Harpers Payroll Services provides a host of reports including a Pre-Process Register so you can completely review a payroll to ensure a perfect payroll, Gross-to-Net, before it is sent for processing. Running short on time? No problem. Just call us and we can help!

FLEXIBILITY

Payroll is not an island; it works in concert with other systems at your site like time clocks and general ledger. PayrollForward was designed to reduce data entry not only for entering your Payroll but in transferring the information to these other applications as well. PayrollForward offers several standard import and export formats.

NO LIMIT TO EMPLOYEE DATA

At Harpers, we know that in many businesses employees can wear several hats. To make payroll easy in these circumstances, employees can have an unlimited number of pay rates, job distributions, automatic pays, deductions, and taxes. Because employees may have relationships with multiple financial institutions we offer an unlimited number of direct deposits transactions per employee. Employees can breakup their Direct Deposit by flat amounts or percentage of net on an account-by-account basis for each direct deposit.

401(K) ADMINISTRATION

Many 401(k) discrimination testing fields are available for the strictest discrimination audits. 401(k) employee's single contribution deduction can automatically be distributed to any number of funds, by percentage or flat amount. The employee, employer match, profit sharing and other fund sources can be distributed independently to the chosen funds.

DATA INTEGRATION

Payroll is not an island; it works in concert with other systems like time clocks, general ledger, 401k administrators and retirement plans etc. PayrollForward was designed to reduce data entry not only for the entry of your Payroll but in providing files for import and export to these other applications. PayrollForwward can easily provide files for integration and reporting to other systems.

GENERAL LEDGER

PayrollForward can integrate with general ledger accounting systems. Earning codes, jobs, departments, deductions, taxes, or any other fields you may need can be tied to specific account codes simplifying your general ledger reconciling. Give us your chart of accounts and we'll create a file for import in CSV, Excel or text.

TIME-OFF BENEFIT ACCRUALS

Each employee can have an unlimited number of time-off benefit plans. Each of these plans will accrue according to a company defined length-of-service table. Company defined rates can be overridden at the individual level as necessary. Each benefit plan can accrue both hours and/or dollars.

DATA IMPORT / EXPORT FEATURES & TIME CLOCKS

Designed with the end user in mind, PayrollForward can automatically import data from time clocks and Point Of Sale (POS) systems. PayrollForward can also import the standard files used by other payroll service companies. This integrated import functionality allows the user to have the data loaded automatically, saving time and ensuring accuracy.